Pupillage at 12KBW
12KBW is a leading civil set of chambers. We have an outstanding reputation for excellence in personal injury, clinical negligence, costs, employment, industrial disease and international travel claims. We have many other rapidly expanding specialist practice groups related to these core practice areas. 
Members of chambers regularly appear in the most significant cases in these practice areas in the High Court, Court of Appeal, Supreme Court and Court of Justice of the European Union.
Chambers has been ranked Band 1 for Personal Injury by the legal directories over the past 14 years. We are five-time winners of Personal Injury Set of the Year, confirming our pre-eminence in this area of law. 
Pupils at 12KBW will experience a broad range of work across personal injury, insurance, inquests, clinical negligence, international and travel, industrial disease and employment during their first six months in pupillage.
You will work on complex and high-level cases from the outset. In your second six months in pupillage, you can expect to have your own clients and attend court multiple times per week. In the links below, three recent tenants discuss their experiences of pupillage at 12KBW.
Chambers is an Authorised Education & Training Organisation authorised by the BSB.
Privacy Notice for Pupillage and Tenancy Applications
Pupillage Award
We offer an award of £65,000 to each pupil for the 2024/2025 intake of pupillage. This is made up of:
A grant of £40,000 in the first six months (of which £10,000 may be drawn down for the Bar Professional Training Course); and
£25,000 guaranteed earnings during the second six months.
We offer an award of £75,000 to each pupil for the 2025/2026 intake of pupillage. This is made up of:
A grant of £45,000 in the first six months (of which £10,000 may be drawn down for the Bar Professional Training Course); and
£30,000 guaranteed earnings during the second six months.
Megan Griffiths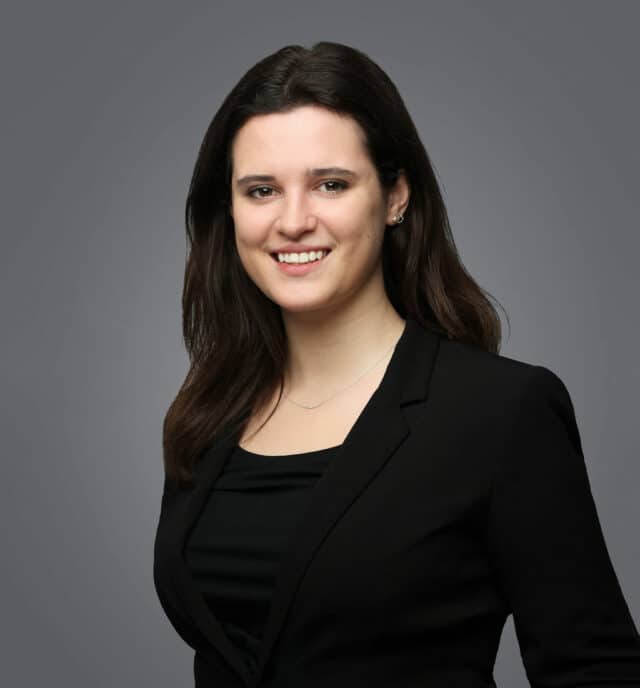 I wanted to come to 12KBW for two main reasons, the amount of advocacy experience that pupils get in their second six and the breadth of chambers' work within its areas of expertise.
Firstly, the breadth of work. For example, within our personal injury practice, sub-specialisms include international and travel, catastrophic injuries and claims arising from sexual abuse. I wanted to be able to explore different corners of the areas I want to practice in and 12KBW has given me plenty of opportunity to do so.
A typical day in the first six
I began the day by proof-reading a piece of work I have drafted for my supervisor – fresh eyes help me to pick up on any errors that slipped through the net the day before. After sending that across, I started looking at the papers for a conference later that morning. I drafted my own conference plan to compare with the one my supervisor had drawn up. Once the conference was complete, I had some time for some lunch so met with my co-pupils for lunch in Middle Temple Hall.
After lunch, I was across the road to Central London County Court with a junior member of chambers who has an assessment of damages in a personal injury claim. This is typical of the work that pupils take on in the second six and so having the opportunity to see the trials at court and to ask the junior member of chambers as many questions as you need to feel comfortable, is vital.
After walking back from court to chambers, I was back at my desk to look at some papers that another member of chambers had sent through for me to draft an advice. 12KBW encourages pupils to do work for as many non-supervisor members of chambers as possible – not only so they can get to know us and our work, but so we can get to know them and theirs. The exposure to different styles of oral and written advocacy and different practice areas is what allows you to develop your own style and specialisms. You aren't expected to fall in love with every part of chambers' diverse practice, but having the opportunity to see it allows you to make informed decisions.
Once the day is over, I decided to go to a chambers' seminar which was going to be followed with a drinks reception. I wanted to hear what 12KBW members had to say about military claims, but also to catch up with my friends in chambers and to meet solicitors in attendance. After the talk and a few drinks, I made my way to Temple station for some well-earned sleep, ready to do it all again the following day.
Christopher Fleming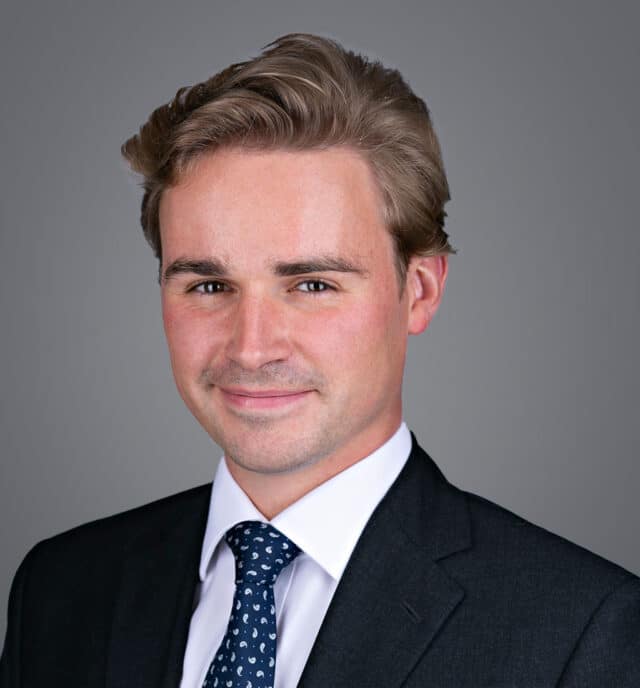 Second six is when your career as a barrister begins in earnest. It's when the legal rules and principles you have spent years learning are finally put into practice in a court setting.
I found being on my feet to be one of the most enjoyable parts of pupillage. While the prospect of appearing in front a judge for the first time was daunting, Chambers did everything possible to make sure that I was ready for court. During my first six, I was encouraged to attend court with a member of chambers at least twice a week. This was an opportunity not only to see senior barristers engage in advocacy at the highest level (I was fortunate to spend a few days in the Supreme Court), but also to shadow junior members of chambers and see the kind of work I would be doing once I was on my feet. Chambers also organised a mock trial for the pupils before the start of second six. This was a chance to get valuable feedback on my advocacy and court style before doing the real thing.
Going to court was also made easier by the huge network of support in Chambers. A few weeks before the start of second six the most junior members of Chambers took me and my fellow pupils through what to expect and how to be best prepared for what was coming. Once I was on my feet, I knew there was always someone I could call to field my panicked questions about some problem that might spring up at the last minute before trial.
Pupils will usually be in court two to three times a week during their second six. They can expect to see a wide range of work, appearing for Claimants and Defendants in small claim and fast track trials, as well as dealing with applications, directions hearings, case management conferences and even the odd permission to appeal. This breadth and level of work is a good primer for a barrister's first year of tenancy in Chambers.
Although a good deal of second six is spent going to court, I continued doing written work for members of Chambers as well as for my supervisors during this period. This was an opportunity to work with senior barristers on high value claims often involving complex legal and factual issues. I also saw it as a chance to gain experience in the many different areas of law Chambers specialises in, such as travel, disease, clinical negligence and employment law. The work I did during this time helped me work out the areas I hoped to develop my practice in after I was taken on as a tenant.